Fourth Report of the 2011 TTS Series
The 2011 Transportation Tomorrow Survey (TTS) is the largest and most comprehensive travel survey ever conducted in Ontario or perhaps anywhere in North America. The TTS data contains detailed demographic on all members of a surveyed household and a ledger of travel information over an entire weekday. This report summarizes the demographic characteristics and travel pattern data information for the whole survey area and each of these 20 municipalities.
The PDF files are best viewed with Internet Explorer or Chrome. A definition of terms is displayed interactively. Simply hold the cursor over the variable in question and a pop-up box will display the information. If the pop-up boxes do not work properly with your web browser, please download the file and view it in Adobe Reader.
2011, 2006, 1996 and 1986 TRAVEL SURVEY SUMMARY FOR THE TRANSPORTATION TOMORROW SURVEY AREA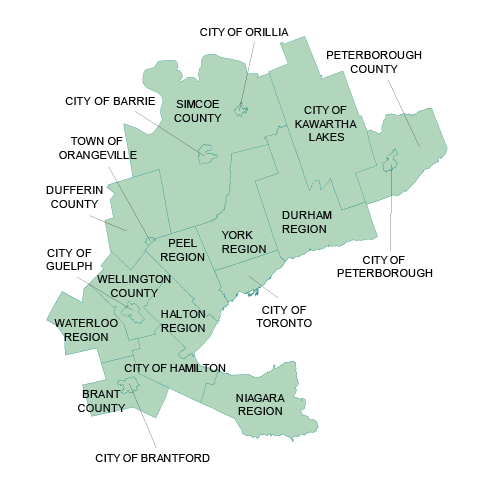 | Report Name | File |
| --- | --- |
| Full Report including all 20 Municipality Summaries | |
| Introduction, Overview of TTS Data, and Description of the Report Format. | |
| Travel Summary for Transportation Tomorrow Survey Area | |
| City of Barrie | |
| City of Brantford | |
| City of Guelph | |
| City of Hamilton | |
| City of Kawartha Lakes | |
| City of Orillia | |
| City of Peterborough | |
| City of Toronto | |
| County of Brant | |
| County of Dufferin | |
| County of Peterborough | |
| County of Simcoe | |
| County of Wellington | |
| Regional Municipality of Durham | |
| Regional Municipality of Halton | |
| Regional Municipality of Niagara | |
| Regional Municipality of Peel | |
| Regional Municipality of Waterloo | |
| Regional Municipality of York | |
| Town of Orangeville | |